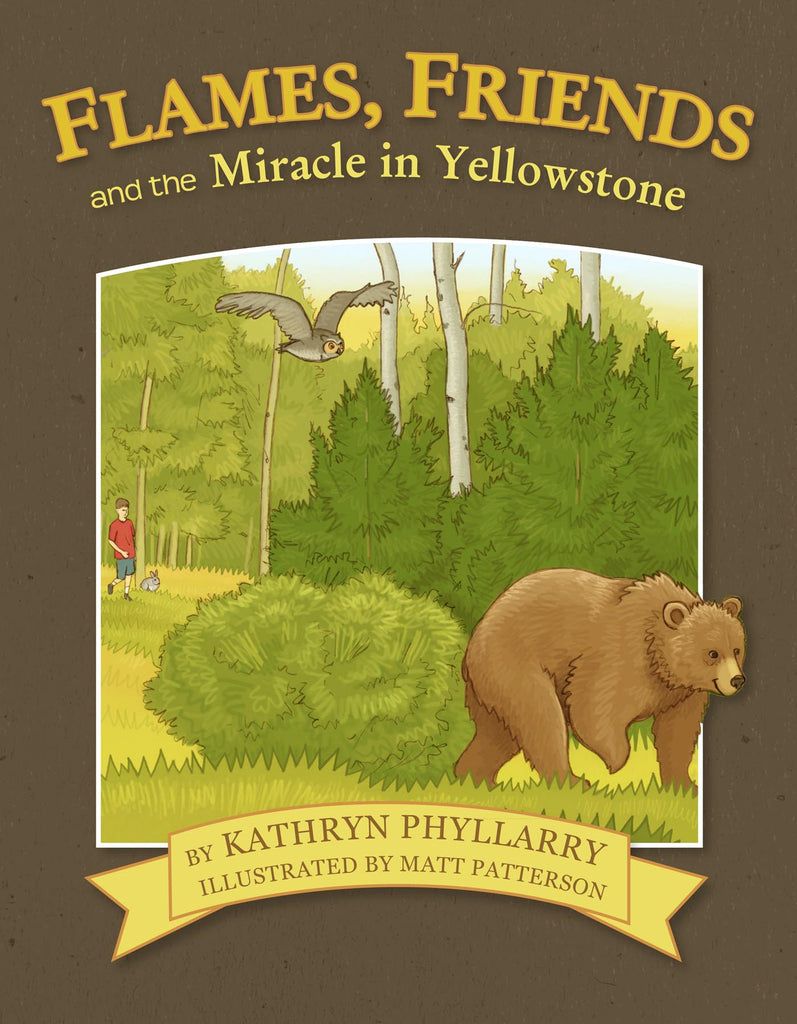 Kathryn Phyllarry
Illustrations by Matt Patterson
64 pp.; 7x9 inches; 64 Full Color Illustrations; ISBN 978-0-943972-88-6; $12.95 hardcover.
Flames, Friends and the Miracle in Yellowstone is the sequel to Kathryn Phyllarry's first book, Beauregart the Bear. In the spring, Beauregart awakes from his winter hibernation to find Yellowstone in a serious drought. As the summer progresses, conditions never improve and Beau along with his friends hear a cry in the forest and discover a lost boy named Sawyer. The book intertwines factual information about the historical 1988 Yellowstone fires with a story of a lost boy, his animals friends and the special forest guardian angel, whose handicap never held him back from helping others and doing his personal best.